Fully Featured
Either as a stand alone, front end application or as a complete CRM, Front Row Solutions software has the features to energize your mobile workers.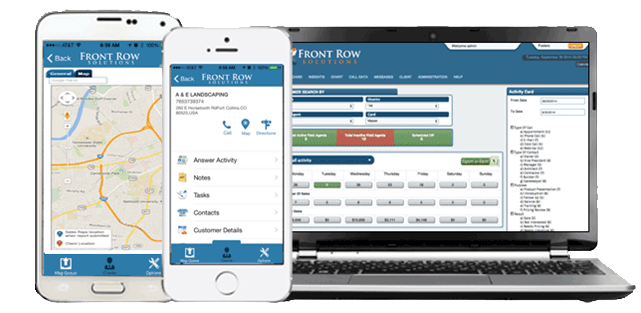 Our software solution offers the best front end solution for mobile sales data entry on the market.  Because of it's ease of use, your sales reps will love to enter their call reports, immediately and timely.  Many of our clients experience a 100% call reporting compliance level after installing our easy to use software.  Plus, it can be used as stand alone CRM, or as a front end solution to your existing commercial or legacy CRM system.
Our focus is the Sales Rep. That is the fundamental difference between us and the rest of the CRM systems. We interviewed hundreds of sales reps to find out what they really wanted in a CRM system. I hope you will review and evaluate the Front Row System. I believe you will be impressed and your sales reps will love it.
CEO, Etein D'Hollander