Front Row Security and Infrastructure 
Data security is paramount for Front Row Solutions and our customers. Front Row protects customer data with world-class physical, network, application, and data-level security. In addition, Front Row invests in the most advanced and modern infrastructure available to provide a scalable, global and secure environment.
Security 
Front Row maintains a comprehensive security program based on guidelines set forth in the Health Insurance Portability and Accountability Act (HIPAA) and The General Data Protection Regulation (GDPR) to ensure the confidentiality, integrity, and availability of customer data. Front Row is committed to ensuring our services are available for operation and use at times set forth in service-level agreements. All data in the Front Row system is protected against unauthorized physical and logical access and our system processing is complete, accurate, timely, and authorized.
ADMINISTRATIVE CONTROLS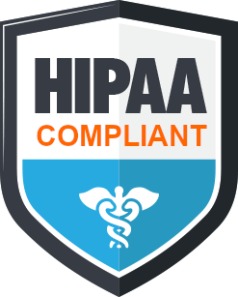 Front Row delivers fully secure and reliable, high quality operating standards in its data center operations, including provisioning, management and monitoring of the hardware, network, and firewall. Front Row performs periodic Risk Analysis and Data Privacy Training in order to maintain our regulatory compliance. These reports are available for limited distribution and shared under our confidentiality agreement (NDA). Please direct all requests through your Front Row Account Executive or Service Representative.
Page Break
ORGANIZATIONAL CONTROLS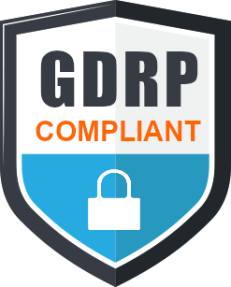 Front Row maintains our Information Security Management Systems to be aligned with HIPAA and GDPR for privacy controls, covering all Front Row products and supporting infrastructure. Front Row follows a security standard that provides a guideline of the policies and controls to secure all system data. The standard sets out requirements and best practices for the systematic approach to the development, deployment and management of a risk/threat based information security management system.
Infrastructure 
Front Row Solutions leverages the most advanced cloud infrastructure to provide an innovative, scalable, global, predictable, and secure environment.
Front Row Solutions CRM is hosted on the Google Cloud Platform (GCP). For more information about Google's security program see HERE. Front Row Solutions uses GCP as its primary cloud infrastructure provider to meet Front Row customers' growing needs. GCP is Privacy Shield certified and Front Row has entered into the EU Model Clauses (GDPR) and a Business Associate Agreement (HIPAA) with Google. To ensure conformance with local regulations, application data resides and is backed-up in key geographic regions.
The Front Row Network released in March 2019 was the final major release on the managed hosting platform. All Front Row systems have been moved and currently reside on the GCP infrastructure.
A copy of the Front Row Solutions Privacy Policy can be viewed HERE. Please contact our Security Officer at support@frontrowsolutions.com with any questions.